Voted Top Industry Speaker
For 7 Years Straight
By Merrill
Frank Maselli knows the financial industry inside and out and delivers an electrifying presentation that is both informative and motivational. 
Frank speaks to every size audience from branch offices to stadium-sized meetings. He has the ability to distill messages and deliver actionable strategies that lead to improved practices for C-level employees through executive managers.
"I've had the pleasure to watch Frank in action many, many times and his presentation is always inspiring, fresh and relevant. I highly recommend him for any motivational or training event."
Frank Maselli's Keynote Presentations are On-Point
His deep understanding of the business and real-world experience gives him unparalleled credibility with anyone from raw rookies to multi-million dollar producers. They know that he's someone who can truly help them grow and enjoy their business.
Frank is also the author of three best-selling books: Seminars: The Emotional Dynamic, Referrals: The Professional Way and 40 Tips for the Under 40 Advisor. 
Frank's most popular keynote presentations are listed here for review.
"I've known Frank over 20 years. He has always impressed me as a gifted speaker, with a certain stage presence and the ability to connect with a group and convey his message. I believe he is able to truly connect because of his personal experience as a broker, a manager and a trainer. I also believe he comes across as a someone who cares because of his special approach."
Passion Prospecting:
The Modern Path to Growth!
New Clients – New Assets – New Power!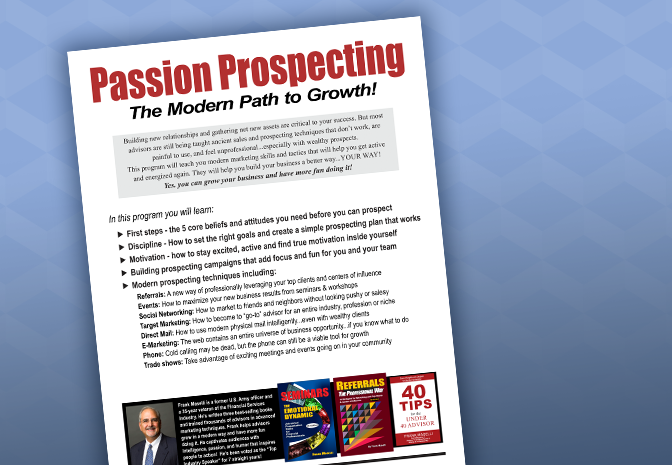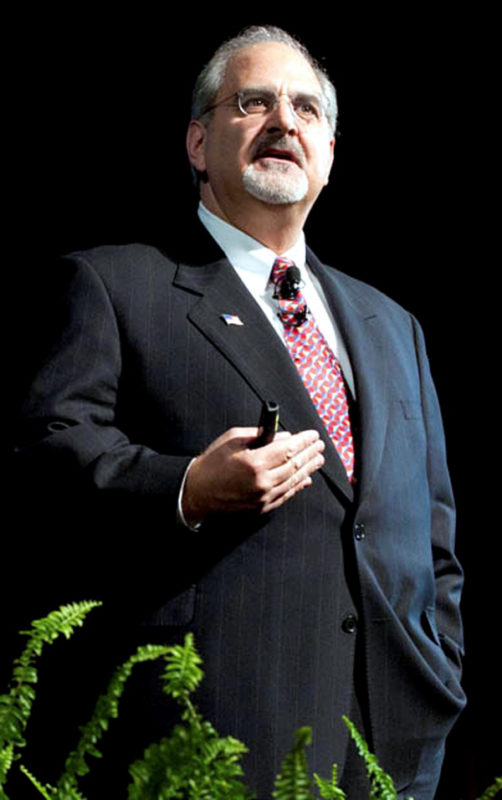 Keynote Speaking Presentations
Frank Maselli offers engaging keynote speaking presentations. Each may be combined with training programs and tactical coaching sessions that provide customized focus on skills training.
Related Programs & Publications:
Many leaders have benefited from additional programs Frank Maselli offers. Contact us today to customize an event.
919.329.2723 • frank@maselligroup.com
"Frank's wealth of experience coupled with his ability to distill messages and deliver them in an actionable and upbeat manner set him apart from others who attempt to provide the similar content. He has an ability to connect with a wide variety of audiences and is an asset to organizations trying to build world class sales capabilities. Pleasure working with him!"
FRANK MASELLI IS A STRATEGIC PARTNER
OF WHITE GLOVE
Professional seminar trainer and White Glove strategic partner Frank Maselli helps advisors host the best possible workshops they can, every single day. By working with White Glove, you receive FREE access to Frank's library of resources, plus his training/coaching services. After hosting more than 4,000 public seminars himself, there isn't much Frank can't help you with!
Find out more from White Glove!