The Financial Industry's Most Exciting
Speaker, Trainer & Personal Coach
2 days that will change your business forever!


NEW DATES:  To Be Announced
***The video says April 30 and May 1st…but we are postponed due to COVID-19*** 
Ask yourself one question:
What could happen to your business if you were consistently setting and keeping great appointments with 75% or more of the attendees at your workshops?
The Master Class will get you there!
It's a jam-packed two days where you will learn 30 years worth of skills, techniques, strategies and tactics to make your workshop the most powerful, genuine, and effective programs in your market.
You will do more business and help more people than ever before!
STOP SELLING
& Grow the Modern Way!
The entire Financial Services universe has changed!
As Financial Professionals, we need to start thinking bigger and bolder than ever before. Because we are infinitely more valuable to our people than we think…and because without your caring, skill, and guidance…
millions of families will simply not survive!
But it starts with the critical understanding that we are NOT a sales business anymore.  When you hear anyone talk about "selling more stuff" please understand that IT'S OLD SCHOOL ADVICE…it's wrong…and it's going to kill you!
"Frank Maselli is a rare combination of modern expertise, electrifying delivery and hysterical humor!"
He knows the financial business inside and out and his ideas are cutting edge. He's been rated as the top industry speaker by the largest wealth management firms for over two decades!
His keynote and training programs are advanced and powerful…and they lead to IMMEDIATE ACTION!  No fluff, no generic BS. This is real-world wisdom that drives business the right way…by helping advisors become the absolute best they can be!
If you're ready to take a giant step into the new profession…and have more success and joy than you thought possible…you need to hear Frank now!
Frank's passion for the business and unique sense of humor bring keynote presentations to life. He is consistently ranked as the top speaker at hundreds of industry conferences nationwide by addressing the biggest concerns advisors have in a modern, entertaining way. His delivery is filled with passion, energy, relevance, and tremendous humor. Audiences consistently rank him as the top speaker at every conference he's attended.
Frank Maselli is one of the most dynamic and insightful trainers in the financial industry today. He has worked with thousands of advisors, managers, and wholesalers across the nation from firms including Merrill Lynch, UBS, Morgan Stanley, Charles Schwab, MetLife, Lincoln Financial, Nationwide, Pacific Life, AXA Advisors and AGF of Canada. Frank offers a wide variety of skill training programs that boost leadership and management success from front-line supervisors to C-level executives.
We all understand the benefits of having a coach — this is a different approach. Frank Maselli customizes every tactical coaching engagement by personalizing a game-plan for each advisor or team. He uses modern techniques to help you find "your way" of succeeding. With Frank's guidance, you will focus on business growth, with tactical & actionable results, while using a strengths-based approach that is personal and confidential.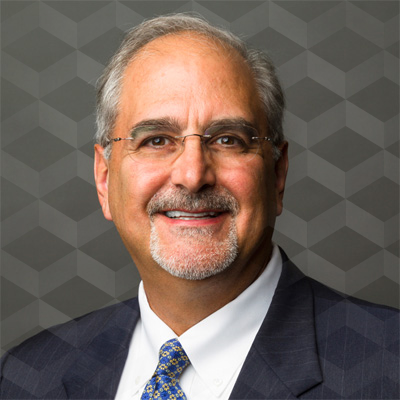 Frank Maselli is a former U.S. Army officer and three-decade veteran of the financial services industry. He has been an advisor, a top branch manager and the Executive Vice President for one of the largest and most successful asset management firms in the world.
Frank is now a top-rated speaker, trainer and industry consultant. He's the author of three best-selling books and has trained tens of thousands of advisors, wholesalers and managers at nearly every firm in the industry. His keynotes and training programs are modern, enlightening, and highly entertaining and have won him accolades at every major industry conference for over two decades.
"Frank's presentation to the FPA of New Jersey was like a breath of fresh air.
Frank's grasp of the industry, coupled with his candor and sense of humor,
energized and inspired our attendees,
daring us to see the value we bring to our clients."
I'm very excited to announce my partnership with White Glove – the new force in seminar marketing. They have created a process that removes the biggest hurdle to successful financial seminars and together we are going to revolutionize and re-energize this critical marketing and educational tool. All you have to do is show up – White Glove handles everything else.
My role on the White Glove team is to help advisors prepare themselves before the event to help ensure they present the best possible seminars, and by doing so DRIVE MORE BUSINESS! Find out more about this revolutionary way of running your next seminar.